Springtime Status Update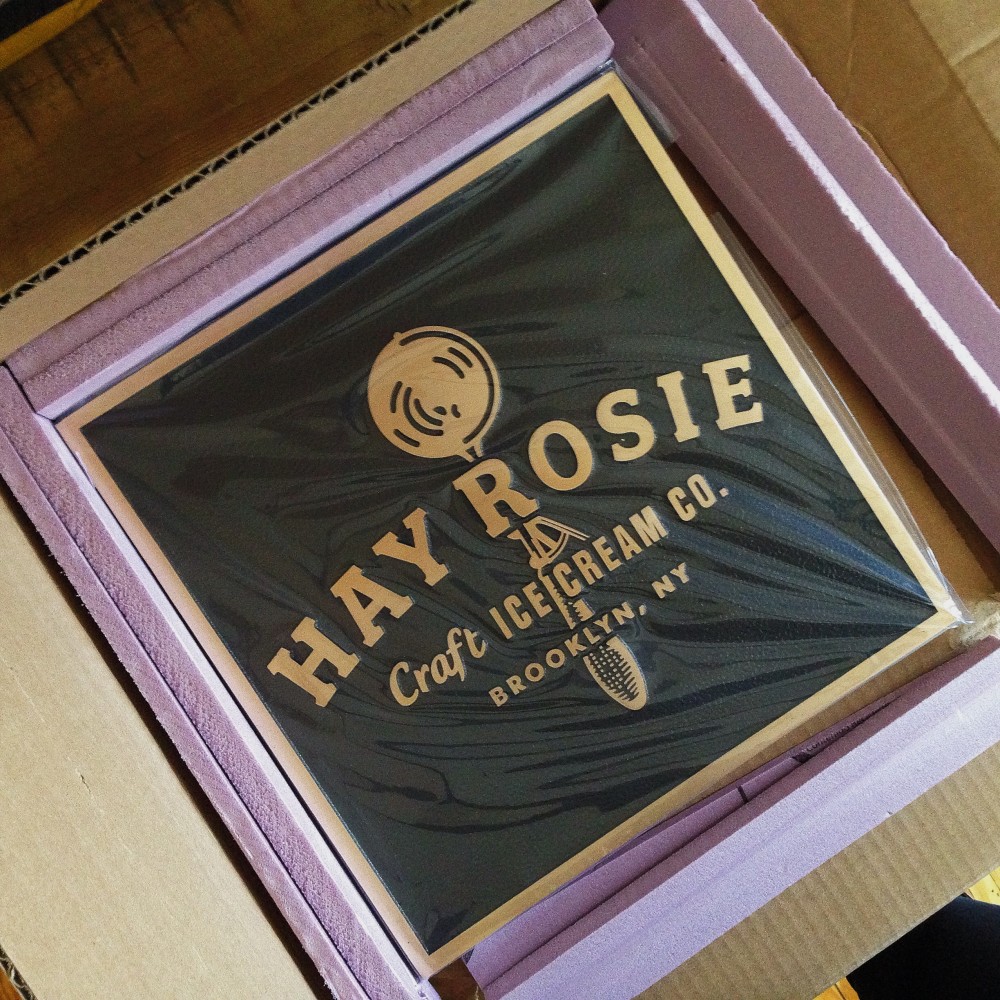 Well folks, the weather is finally starting to turn and Brooklyn is feeling especially vibrant.  People are in high spirits as they populate the streets again, some of them even breaking out the shorts and short sleeves because here in the northeast we consider anything above 45 degrees to be practically a summer day after slogging through a long, brutal winter.
We are feeling equally inspired by the warmer weather and are pushing as hard as possible to open Hay Rosie. I can honestly say I have never been so excited for anything.  Theres so much anticipation I just cant wait to share our ice creams!  I think the change of seasons has made that desire even more pronounced, so I wanted to tell you a little bit about what were working on now and where we hope to be within the next month.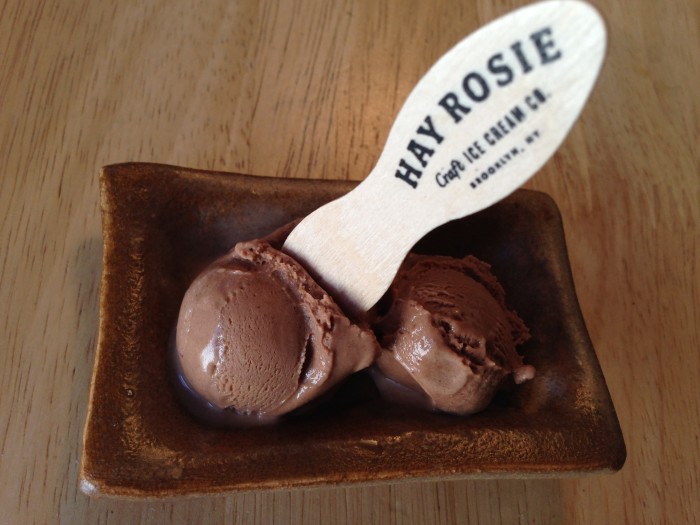 Our package design is just about finished thanks to our friends at Studio Nudge, and were finalizing the details on things like our nutrition facts, ingredient declarations and other labeling details.  I am super excited about the way the packages are shaping up, and I think theyre a perfect reflection of the Hay Rosie brand.
Construction on our space is coming along quickly now.  The production room in which well actually be making the ice cream took quite a bit of effort to prepare.  We really wanted the conditions under which we pasteurize, make, and package our ice creams to be as perfect as we could get them.  The less interference and smoother the prep space, the more energy we get to spend on creating the best product possible.  At this point, were waiting on a few pieces of equipment and are moving into things like paint selection and decor.  Thats especially encouraging to me because it means were getting really close!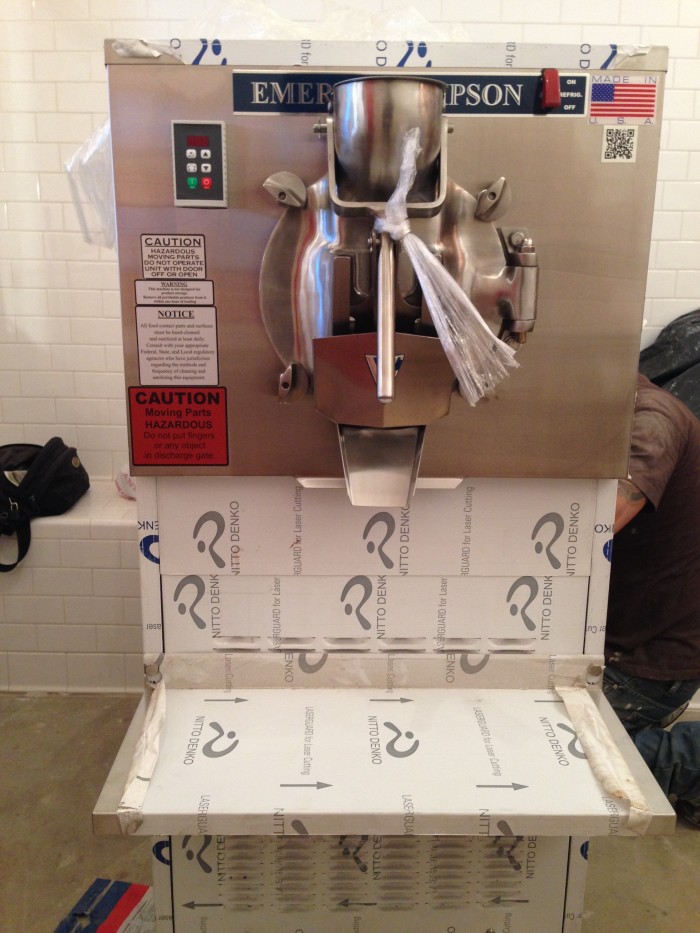 Were also in the process of nailing down the details for the Tasting Room, which we could not have done without so many generous supporters of our Indiegogo campaign.  Were looking at scooping 8 flavors at a time and whenever I get a moment to daydream, chances are that Im thinking about what will fill those eight slots from week to week.  Ive got a list about a mile long (and growing by the day).
Ice cream development also continues daily.  I try to make a point of making or testing every day.  On weekends Im often making 6 or 7 batches of ice cream per day (or whatever my freezer will allow we have a lot of dedicated taste testers out there), and conducting a number of tests to make sure that we know how our products respond to all kinds of circumstances.  Ice cream is a temperamental product and understanding its behavior will help us control the quality of each pint.
There are some other details, but I wont bore you with everything thats happening here at headquarters.  Like any business, weve hit a few bumps in the road that have pushed back our projected opening date.  If youd asked me a few months back I would have told you wed be off the ground by April 1.  Well, Ive learned my lesson on that front, but I am saying that were seeing significant progress and will be up and running very soon.  In the meantime, enjoy every single degree that the mercury climbs.
See you soon!
Stef