Love Potion HVG: An Intoxicatingly Versatile Syrup for V-Day.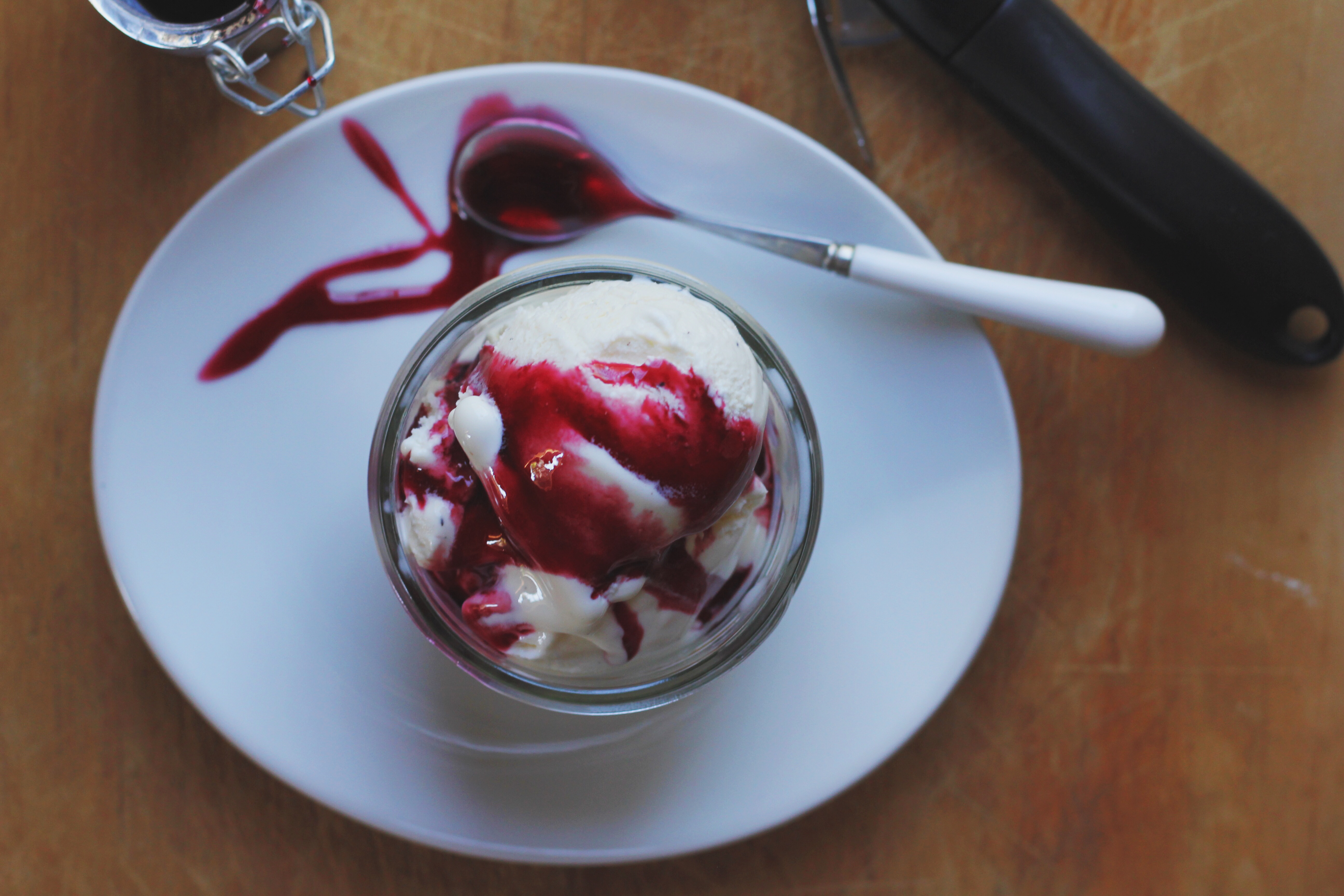 Welcome back to the Hay Rosie blog!  Thank you for coming to visit even though weve admittedly been a liiiiittle less than active with the posts here over the last few months.  I wont bore you by trying to address the details of this extremely long lag time.  Needless to say, there was a bustling Brooklyn summer, a serenely sweet fall, a few dozen flavors and several thousand  scoops since we last spoke.  But now that were knee-deep in winter and officially on a cold-weather hiatus, its finally time to settle in with some updates!
First of all, it was an incredible first year.  A little mind-blowing, actually.  Thank you all so much for supporting Hay Rosie!  Weve had a total blast serving everyone in the Tasting Room, at a variety of unforgettable events, and even shipping some of our ice cream all over the country!  And  just because Jack Frost has barged in and made himself right at home in NYC (again, dude?), lingering long after his welcome has worn thin,  it doesnt mean that were on an extended vacation.  This is valuable R&D time, an ideal opportunity for maximum output of delicious experiments and crazy concoctions.  I thought it would be fun to not only share some of the progress, but also some of the recipes here on the blog.
As far as Im concerned, Valentines Day exists as an excuse to eat tons of chocolate, drink bottles of Champagne, and make reservations for the Tasting Menu at that restaurant youve been meaning to try.  But if youve spent any time at the drug store recently, youll have been enlightened that what its really about is sugar and the color red.  So this seemed like an apropos item to open the series either way.
Theyre not roses and theyre not exactly red, this is true, but hibiscus flowers are so fragrant, flavorful, and an eye-candy-colored shade of fuchsia that they just may earn you some extra points on V-Day.  This is a foolproof recipe that is endlessly adaptable.  Its hue and flavor are so hypnotizing, its practically a Hogwarts-level love potion.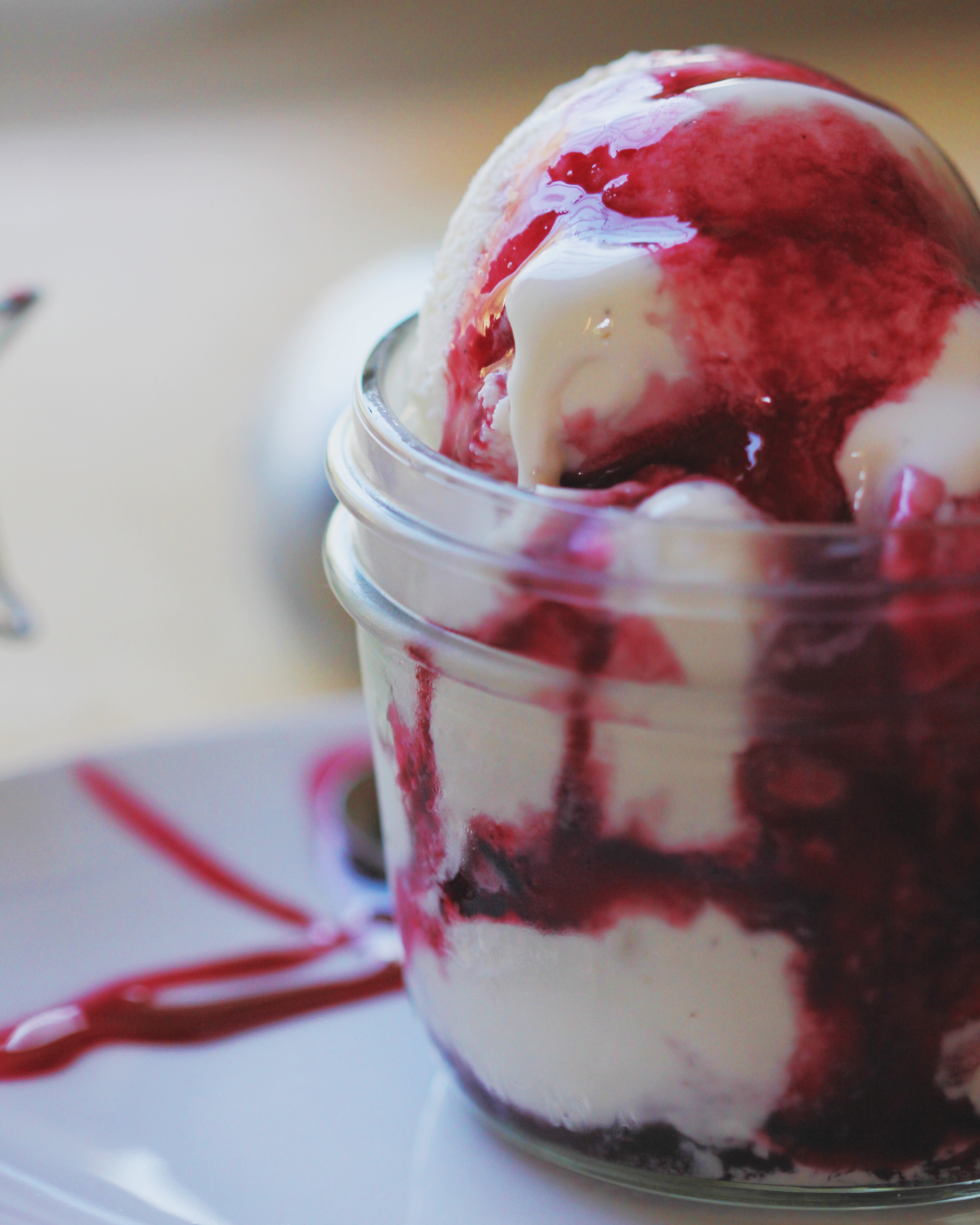 You can customize this syrup with your own spices or other citrus accents, but my personal favorite is the punchy flavor it gets here with just a little bit of fresh ginger and vanilla bean.  Star Anise, Cinnamon, and Clove also make great additions for a warming, mulled wine-type of character.
As an ice cream topping, it coaxes out huge flavor in your favorite vanilla, or it can be layered in as a swirl if youre churning your own.  That said, its extremely versatile and is right at home in a cocktail (youll find that it gets along famously with gin, bourbon, and rum), as the base for a DIY soda (1 part syrup: 3 parts soda water), dosed into a picture-perfect glass of bubbly (garnish with the berry of your choice) stirred into a bowl of oatmeal for a bright, beautiful breakfast, drizzled over strawberries on your favorite slice of pound cake, or to add a little oomph to desserts like these honey-banana hand-pies.
I could go on, but I think youll find plenty of your own uses!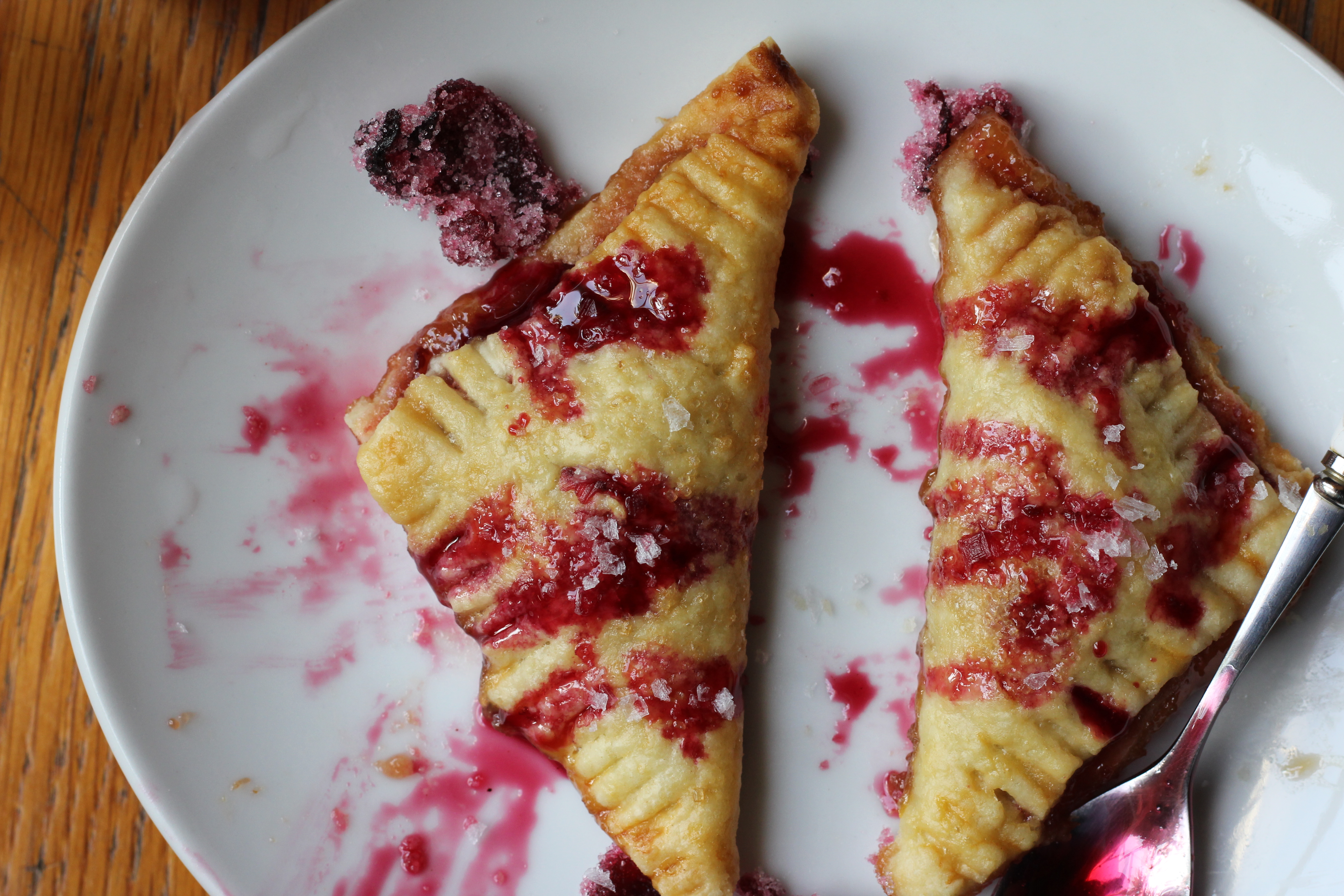 Ive also found that the sweet-tartness of hibiscus makes it a great substitute for grape flavor when paired with peanut butter.  A tablespoon blended in with 2 scoops your favorite peanut butter ice cream and a splash of milk makes for a killer take on a PB&J Milkshake.   Hea.  Ven.
So whip up a batch and keep it on hand this Saturday, because whether youre having a romantic brunch, dinner with friends, dessert all day long, or perhaps just stealing away that solo trip to see Fifty Shades of Grey when you think no one will catch you (you know who you are), this Love Potion will bring a little spice and a lot of color to everyones favorite February holiday.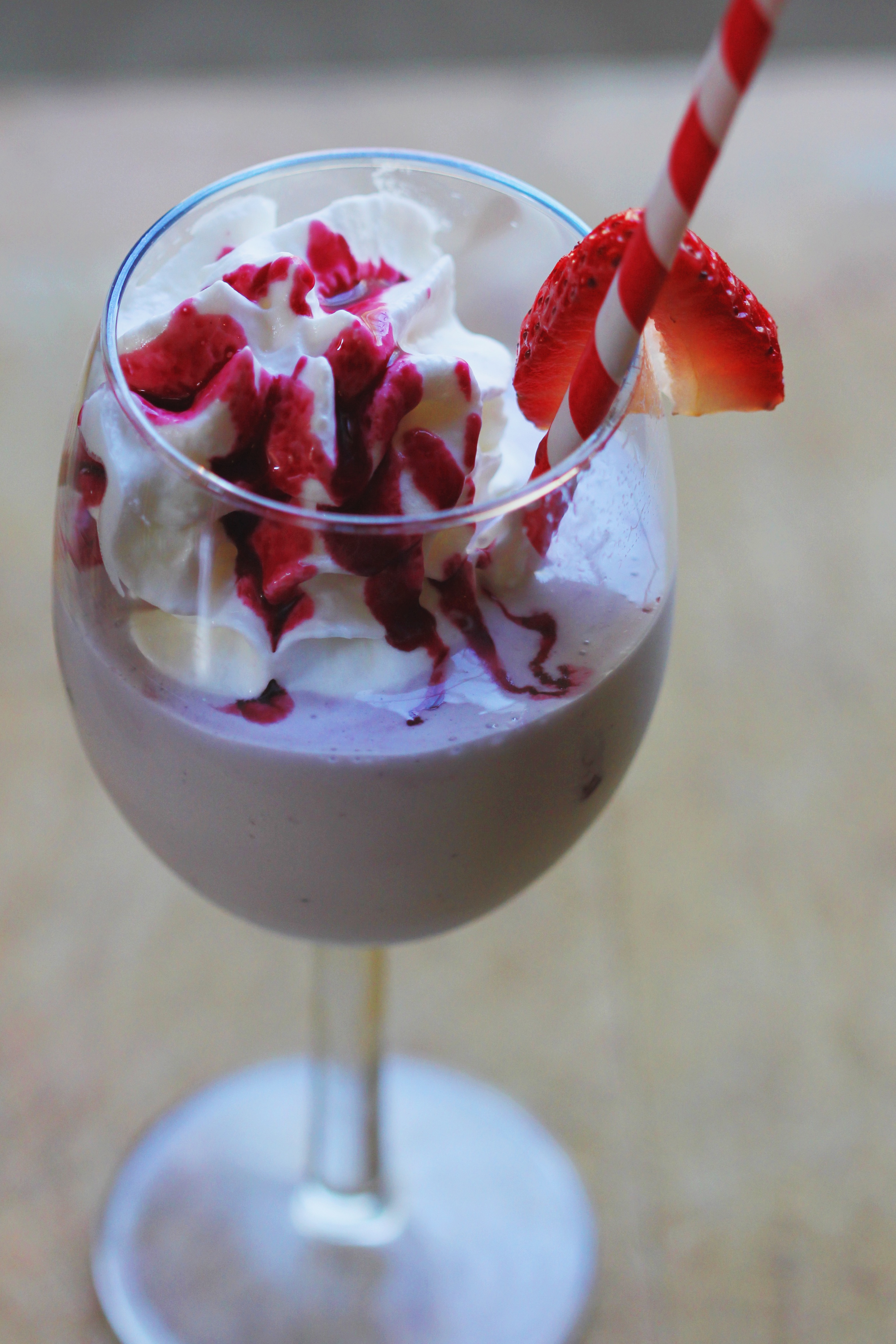 Love Potion HVG
3 Cups Water
1 Cup Dried Hibiscus
3/4 Cup Brown Sugar
3/4 Cup Sugar
Lemon Peel (from 1 medium-sized fruit)
1 Vanilla Bean (use both the scraped seeds and the pod)
Fresh Ginger (about a 1/2 1 inch piece, peeled and smashed.  More if youre feeling extra spicy.)
Combine the ingredients in a medium saucepan over moderate heat.  Bring the mixture to a boil and then reduce heat to a simmer until reduced by about 1/2.  Remove from heat.  Using a cheesecloth or a fine-mesh strainer, remove the solids.  Allow the syrup to cool completely and store in an airtight container.