Introducing the stackable, packable, and totally snackable mini-crate.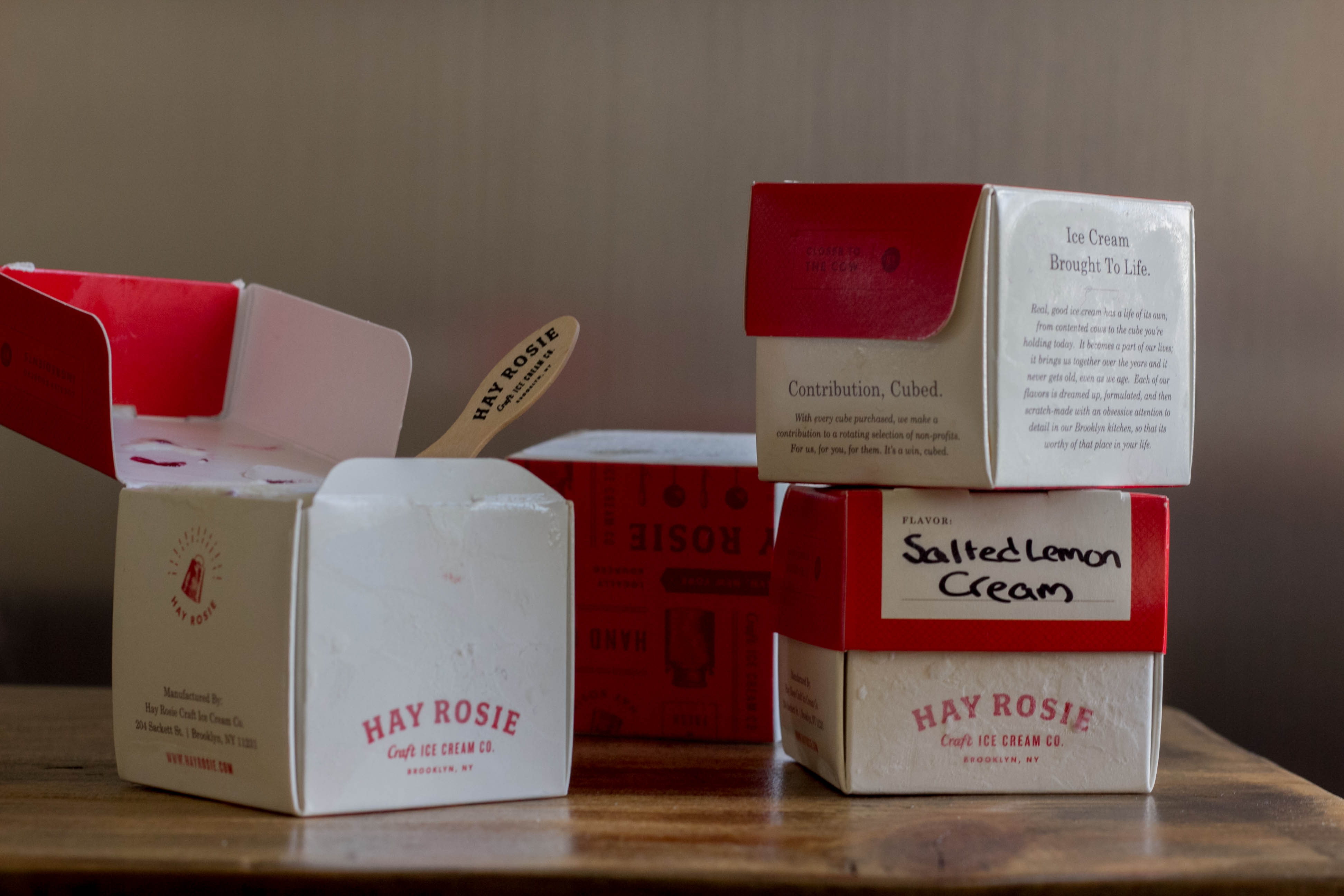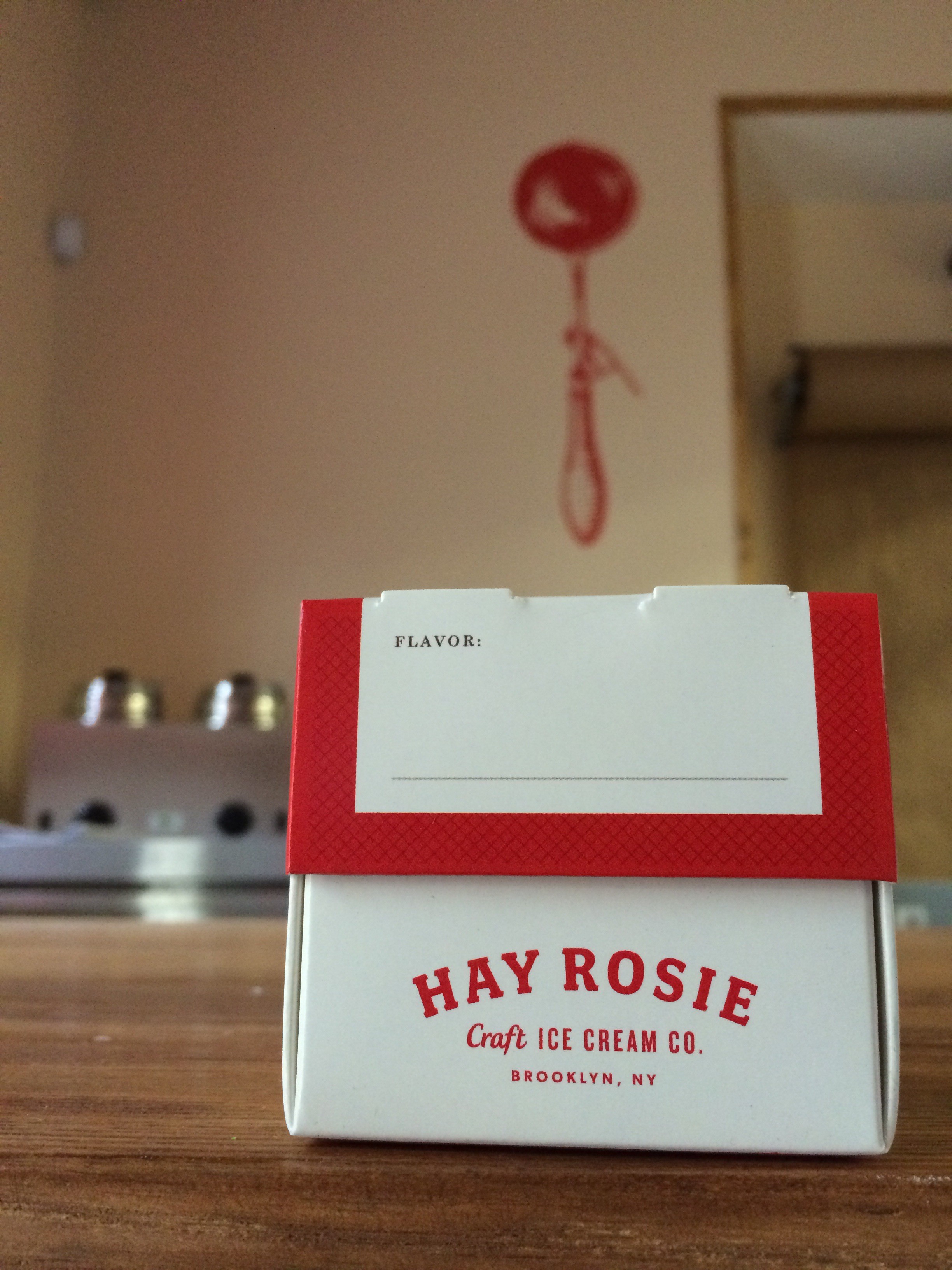 When I began the search for ice cream packaging, I naturally went straight for the most common option available the cylindrical pint containers that populate most freezer sections.  I entertained a few different suppliers and evaluated what seemed to be my choices:  clear or opaque?  In-line printing or labels?  And…not much else.  It suddenly felt like a very limited array and it wasnt sitting well with me.
I began to think really hard about those pints and, in the interest of due diligence, conducted some very scientific research.
Because Im rarely satisfied with a single flavor (or even a handful of flavors), and I have a tendency to overstock the finite space that my freezer offers.  This means I often find myself cramming pints of ice cream into parts of the freezer that arent really made to accommodate such volume; stacking those pints is  a precarious business that typically culminates with the sound of crashing plastic following the closing of my freezer door.    And when I try to transport a few new finds to a friends house, it inevitably presents yet another packing challenge (Side-by-side doesnt quite do it; do turn some upside down?  How can I fit the absolute most ice cream in this square cooler as possible?!).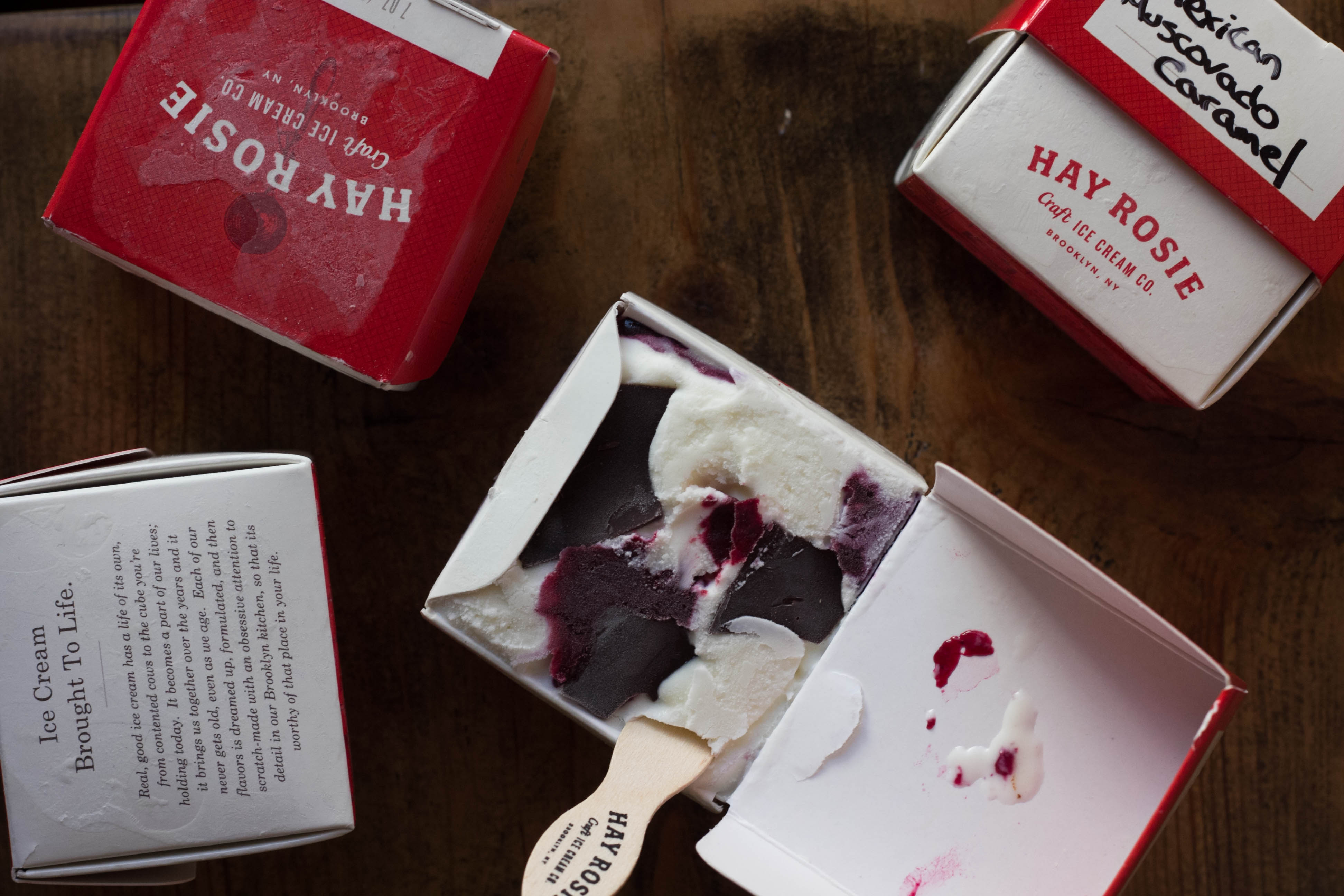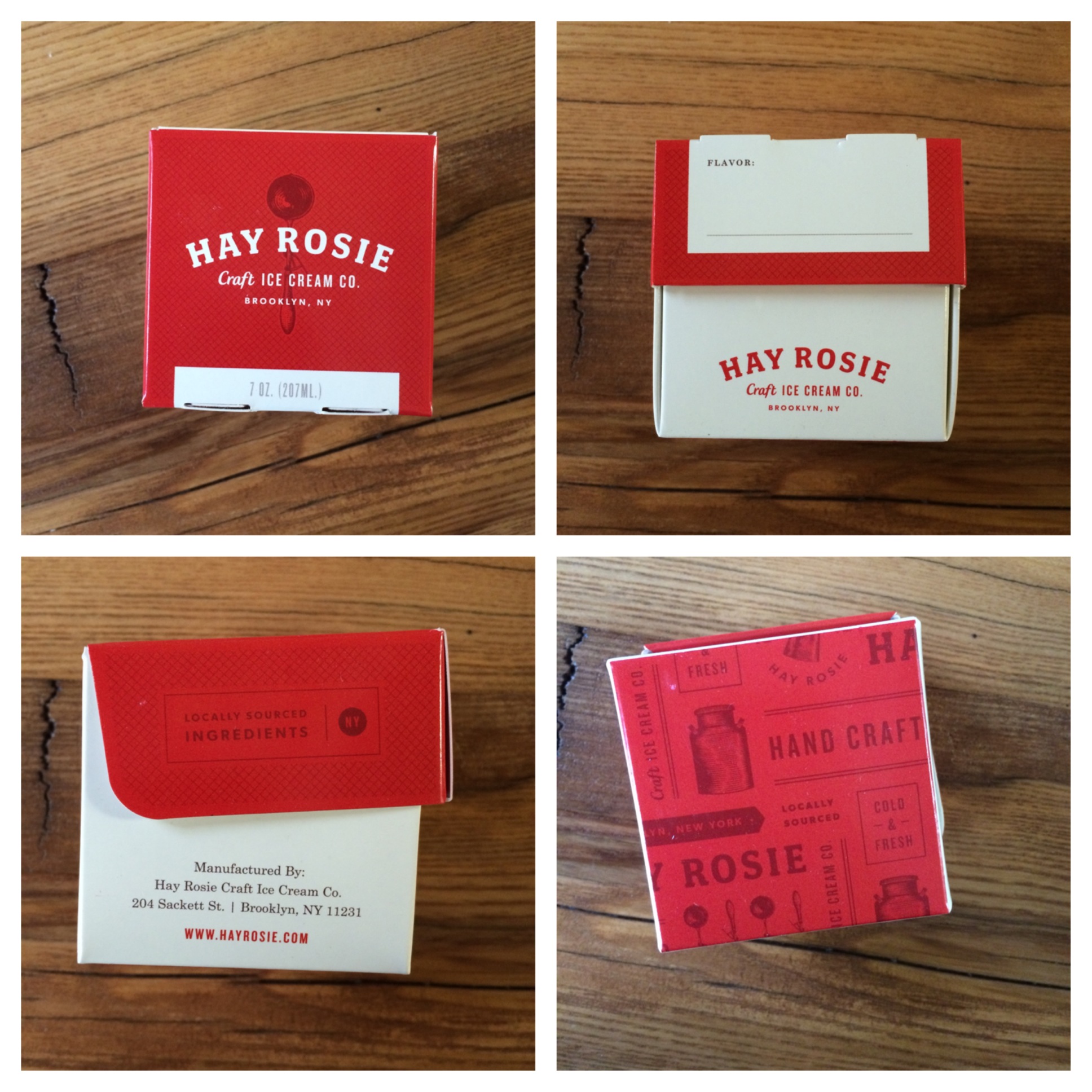 One day while voicing my ice cream packing concerns to my friend Ben, he asked me if anyone was still using the old cardboard containers for ice cream.  It got me thinking about those packages and the way that Id enjoyed ice cream growing up.  I have such pleasant memories of peeling back the cardboard lid to reveal that pristine square surface, and of finishing off that perfect last bite that Id found hiding in the bottom corners of the container.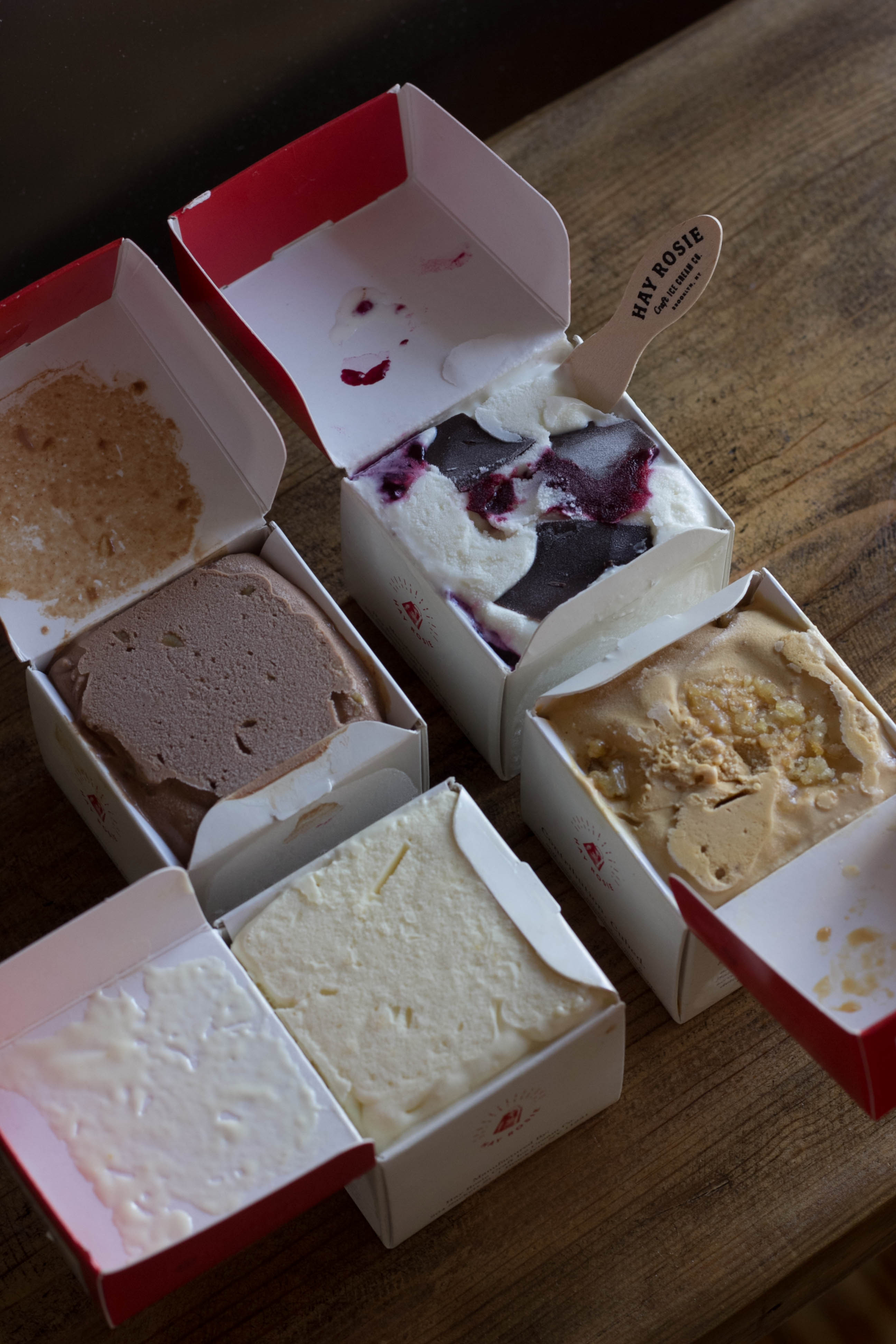 I started to seek out those packages and had no real luck as theyve been largely phased out.  Custom packaging seemed way out of the realm of financial possibility for a small startup company and we certainly couldnt afford to think about anything less than competitively priced considering the cost of ingredients we plan to use in our ice creams.  As expected, most of the companies I spoke with worked with giant food conglomerates and were looking for minimum orders in the millions.  Forget the money, where would we even put more than a few thousand packages?!
After a few months of research, I was just about to give up hope when our designer friends at Studio Nudge came across a fantastic company that specializes in packaging solutions for small businesses.  They listened, put together some prototypes that didnt break our startup-sized bank, and when they arrived in the mail I knew they were perfect.  In fact, I loved them so much that we asked them to make us two separate sizes a full 16 ounce pint (coming soon!) and a single serve version (pictured here) that I personally think is basically the most adorable thing to hit the frozen dessert aisle (forgive me, thats just the proud parent in me speaking!).
Finding the perfect package was hugely challenging, but Im so glad we stuck to the search.  From the moment I pull the lift-top lid to that last perfect bite hiding in the bottom corner, these crates remind me of my best ice cream memories.  Im so excited to create countless more, and I hope theyll make their way into your future ice cream moments, too