Indiegogo Complete! Moving into the next phase of Operation Ice Cream.
The Indiegogo campaign is officially over!  We are totally thrilled by the response and the support we received throughout those crazy thirty days.
We had over 100 supporters and raised almost $5,000!  We seriously cannot thank you all enough.  Here is the final list of contributors (minus a few who chose to remain anonymous, of course.  We like to think theyre spies or high-powered government officials).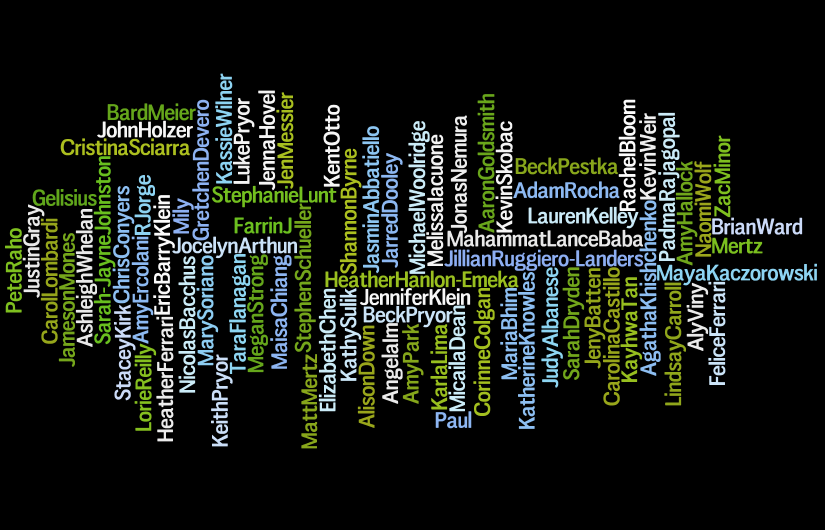 Thanks to the fantastic response, were now working hard on developing the Tasting Room right alongside our production operation!  Im especially excited about this and think it will be a really great addition to Hay Rosie.
Heres what were up to these days:
Construction:  The construction on the space is moving forward, though if you have ever watched an episode of Property Brothers (or, like me - every episode of Property Brothers), you know that delays are inevitable.  Weve hit a few.  Nothing major, thank goodness (knock wood) its been really fun to watch the space take shape.  Wait til you see it!
Packaging:  Selecting packaging is a tough job!  It seems like a no-brainer, but the reality is that its the first impression our product will make.  How can we make it stand out?  Be appealing?  Be environmentally sound?  Be cost-efficient?  Be a size and shape and weight that will help us more easily ship our product?  Be the best for our ice cream?
Most ice cream companies these days have abandoned the old cardboard cartons in favor of round plastic pints.  Were exploring all options, and trying to make a determination on what we think will be the best for our particular brand, product, and market.
Flavor Selection:  Perhaps the most daunting in my mind at the moment is choosing the flavors that will go into distribution.  You know the saying Its like choosing a child?  Thats right, ice cream flavors are my children.  Expect a wallet-full of photos if you run into me on the street.  This is Mint Cherry Mascarpone, and over here is young Salty Buttered Honey.  But she has her eyes closed.  Wait, I have a better one
The hard part is that we can only pack and distribute so many flavors for our initial launch.  Weve developed dozens that we feel really great about (and certainly dozens more over the years), so narrowing it down to 3 or 4 has been incredibly difficult!  So many factors at play: what we like, what our potential customers will want, what else is on the shelf, which flavors wont have ingredient overlap (just because I love honey in everything doesnt mean you do.  Seriously though, some days I wonder if we should have been an all honey-based ice cream company.  So many varieties!).
The fun part is that were doing a lot of taste testing, and since ice cream is a well-documented stress reliever, it really all balances out.
Stick around well be updating regularly as we move through some of the logistics and approach our launch date.  Cant wait!