Im not going to say Flavor Town, but you should know that it crossed my mind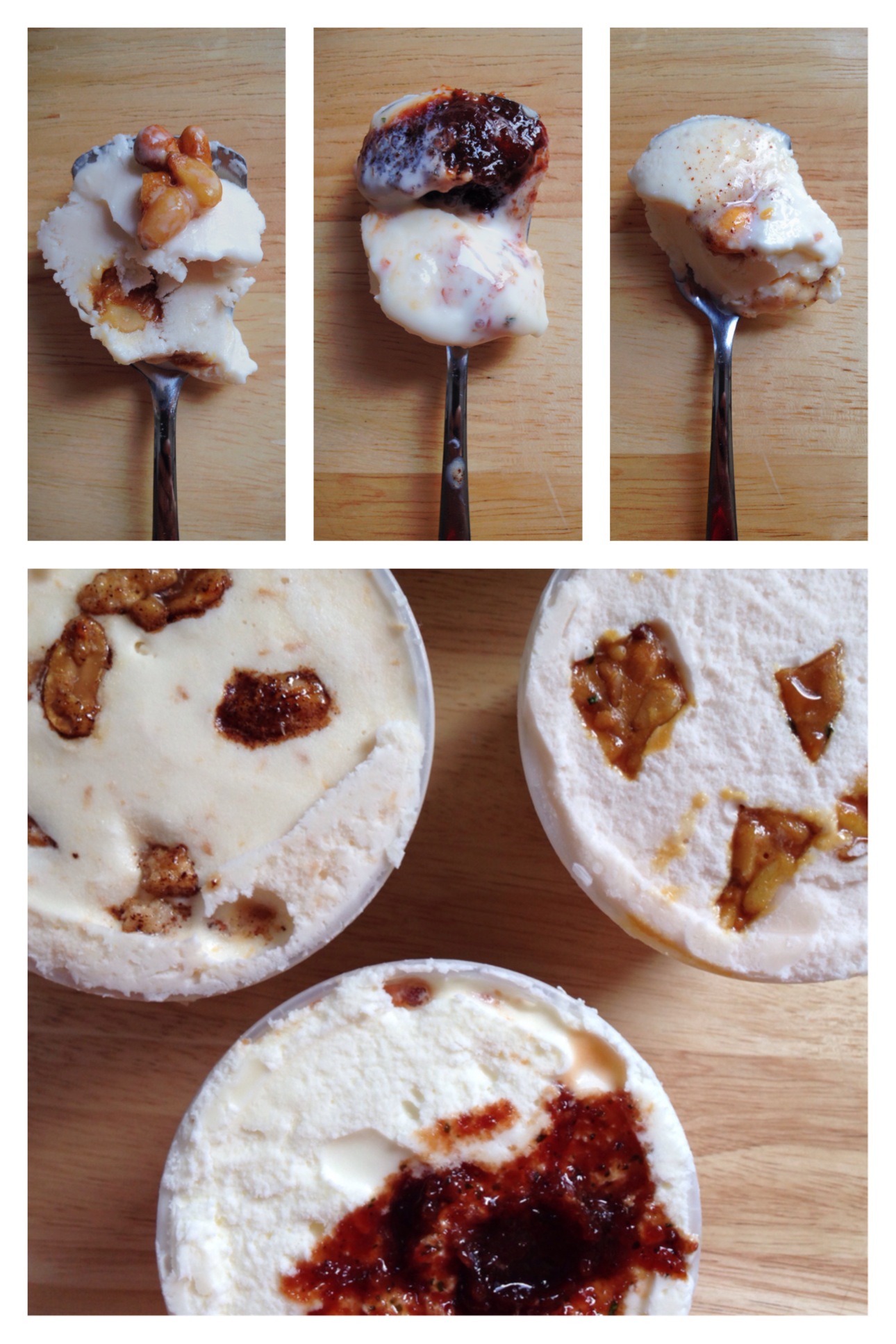 So we are in the midst of our Indiegogo campaign and our friends are working hard to complete the construction at our location.  Next week, that Emery Thompson batch freezer I told you about is being delivered and were in development on the packaging that youll soon get to see right in your very own freezer things are really exciting!!
In the meantime, weve taken the opportunity to dig into a few new flavors.
Flavor development is a really intense process, particularly when trying to create a number of new flavors at a time.  Naturally, some of our catalog will be populated by the recipes that Ive made for years in our home kitchen, but I think its important to always be pushing for new ideas.  We want to have a really wide selection from which to choose when we open up, that way we can be sure we have explored every epicurean option and picked the cream of theer, cream.
With that said, Id like to recap a few new options that look like strong contenders.
Mint Cherry Mascarpone:  I. Love. This.  The creamy Mascarpone cheese base provides a lush backdrop for the tart cherry sauce swirled throughout.  I used a ton of fresh mint to infuse the cherries while they were cooking and the result is a bright herbal burst that comes through in the finish, and really beautiful green flecks against the deep red cherry.  Because I used dried cherries here (I love snacking on dried fruit and wanted that texture and concentration of flavor) we can basically make this ice cream all year long.  I think its safe to say that you can expect to see this one.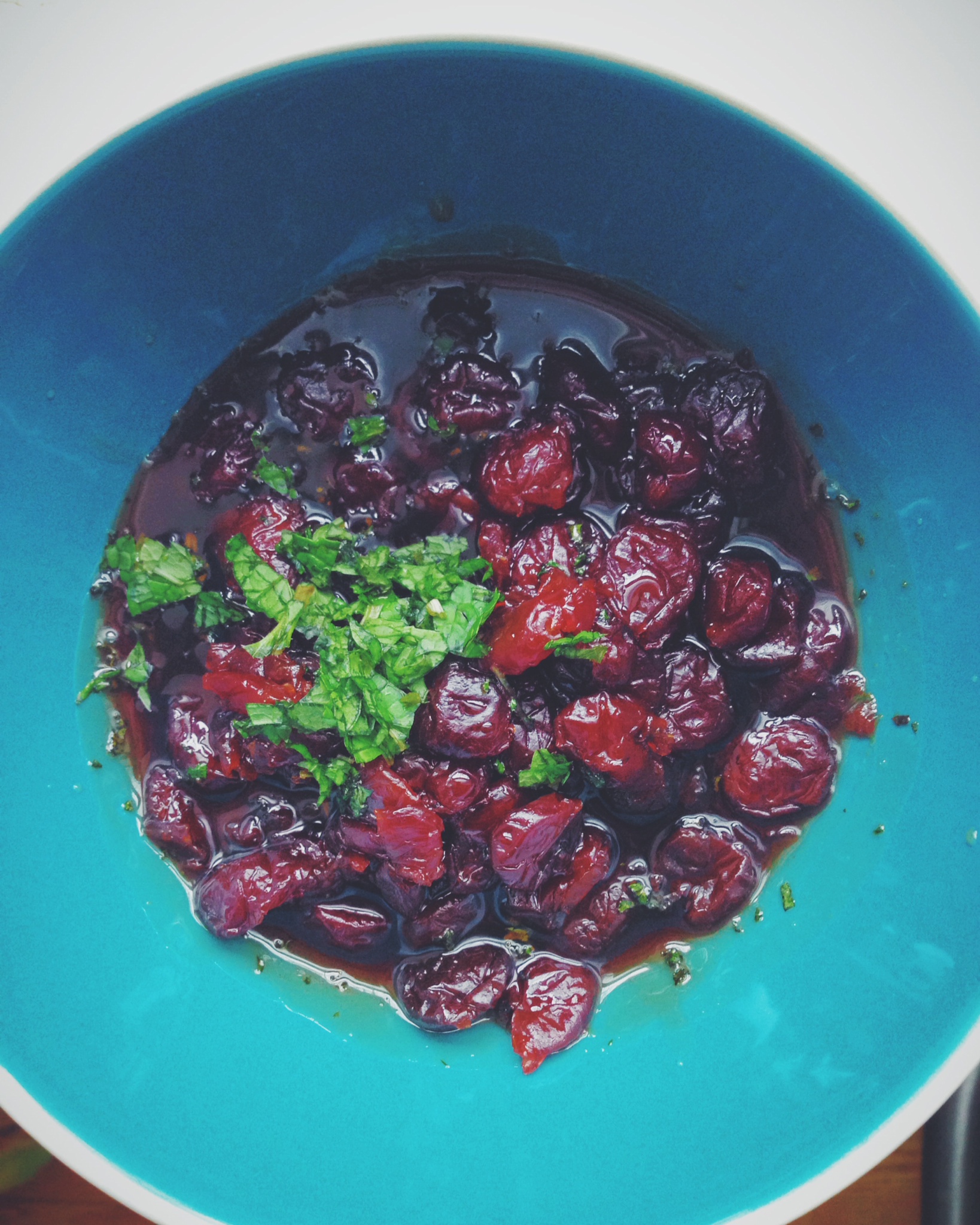 Toasted Coconut with Spice Candy Peanuts:  Im on a huge coconut kick lately.  I only had coconut for the first time about a year ago and it was in the form of an Almond Joy.  Probably not the proudest introduction for the ingredient but nevertheless I found myself seeking it out in just about everything since.  The peanuts, which are old friends of the coconut, are candied with brown sugar and Ancho Chili  which adds a nice smoky spice.  We dial back the butterfat in the formula to let the coconut shine, and the crunchy, sweet-spicy peanuts are a welcome punctuation to the base infused with freshly toasted coconut and coconut cream.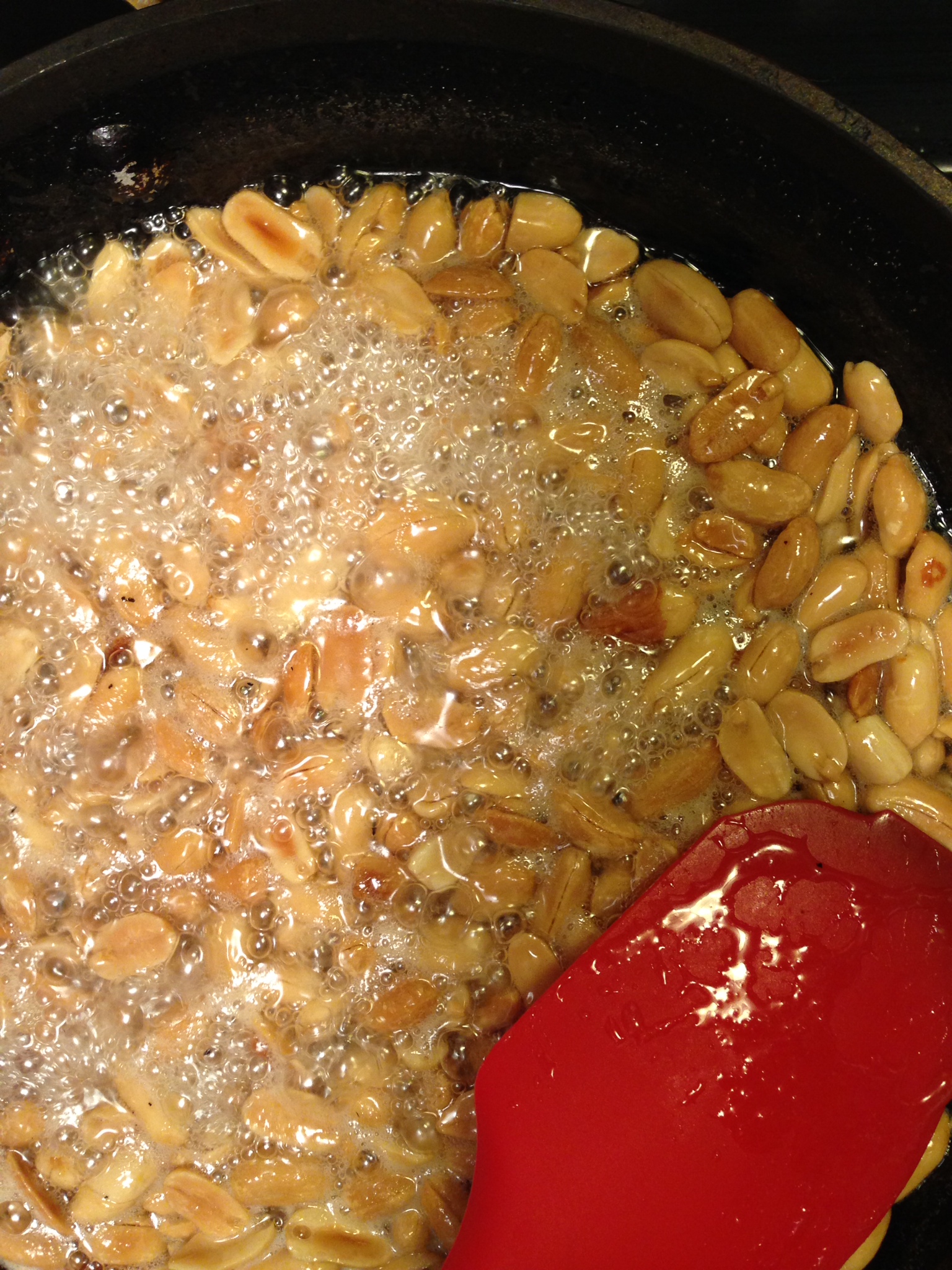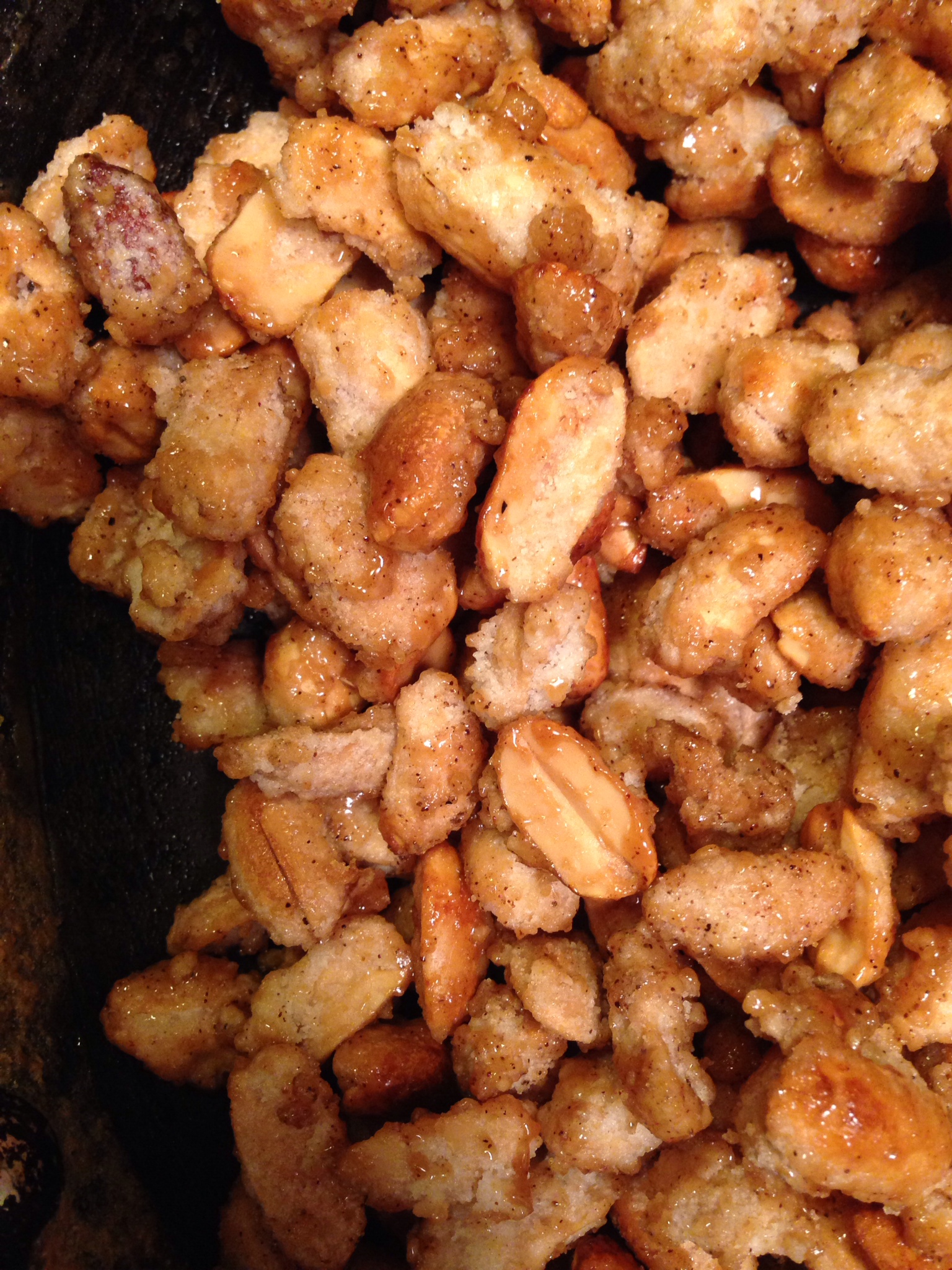 Blood Orange Olive Oil with Rosemary Pignoli Brittle:  Growing up Italian, pignoli nuts (or pine nuts) were as ubiquitous as apple pie.  They were in our dinners and our desserts, in both sweet and savory items.  The flavor of rosemary and pignoli is so nostalgic to me, and they are buoyed by the brightness of the orange.  Pignoli brittle is excellent in ice cream; the nuts are inherently soft and never become teeth-threatening weapons when frozen.  They maintain a really great texture and theres some sea salt in the broken up candy as well that brings out their natural sweetness.  The olive oil makes for a rich and super smooth base, and the finished product is one my family will likely enjoy at many a holiday table.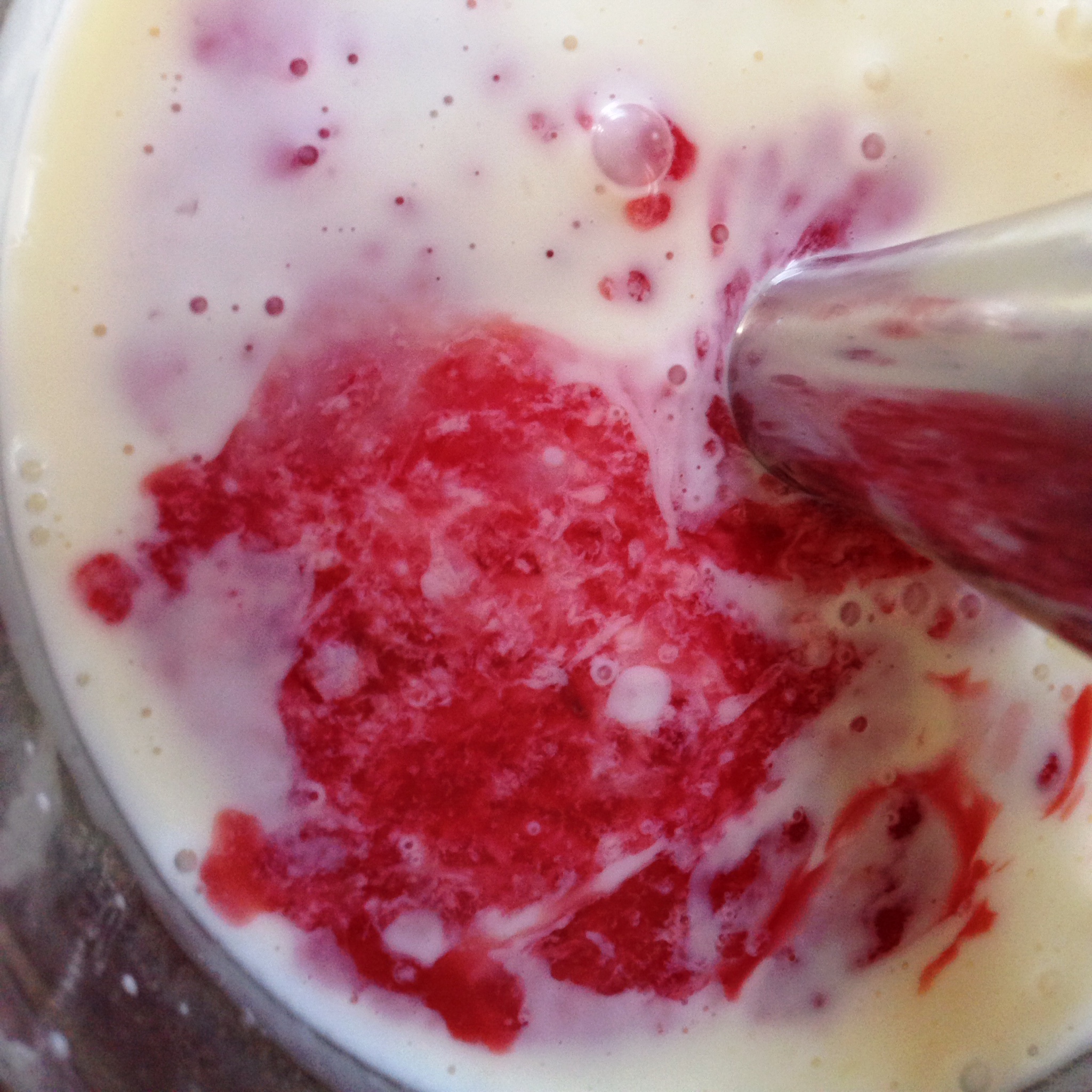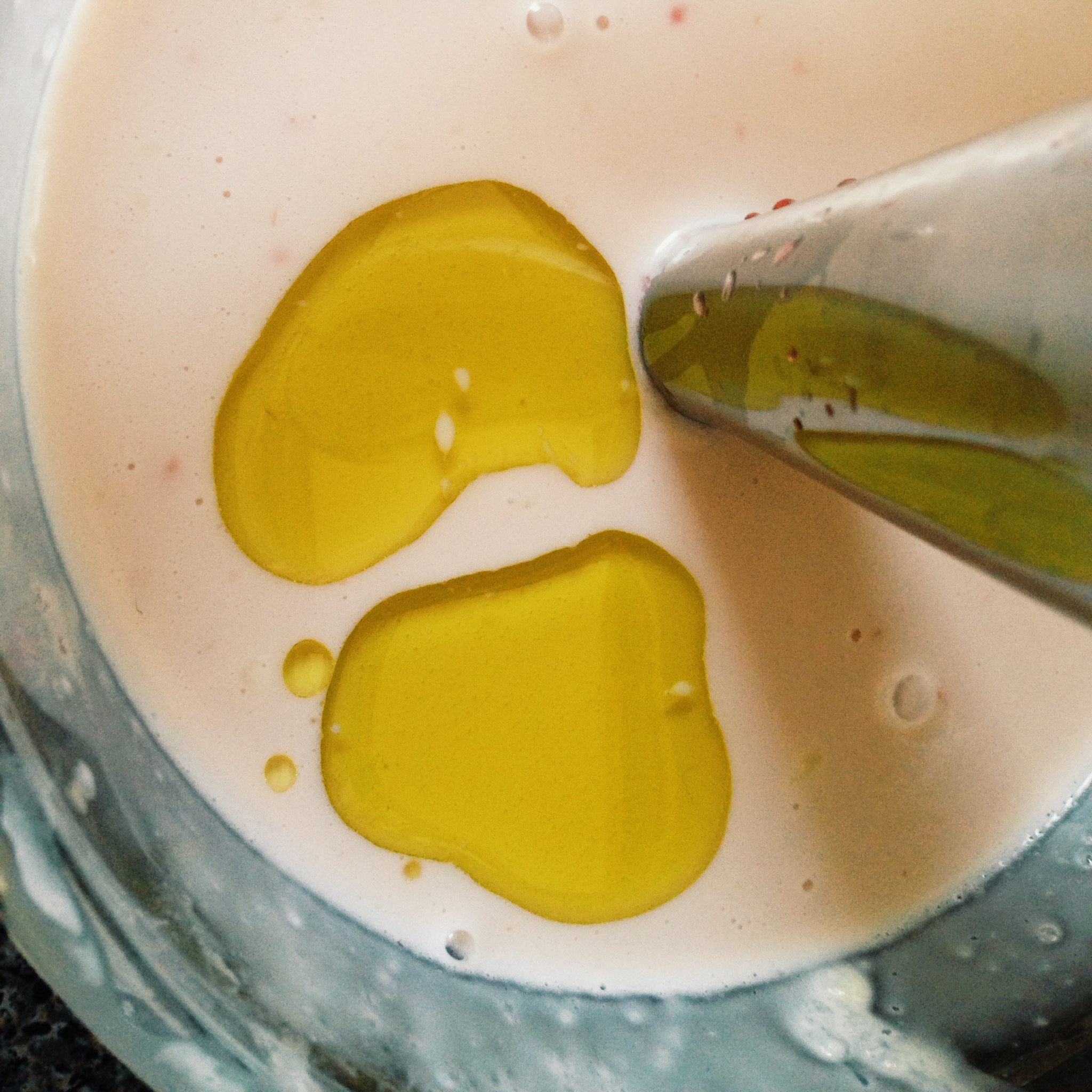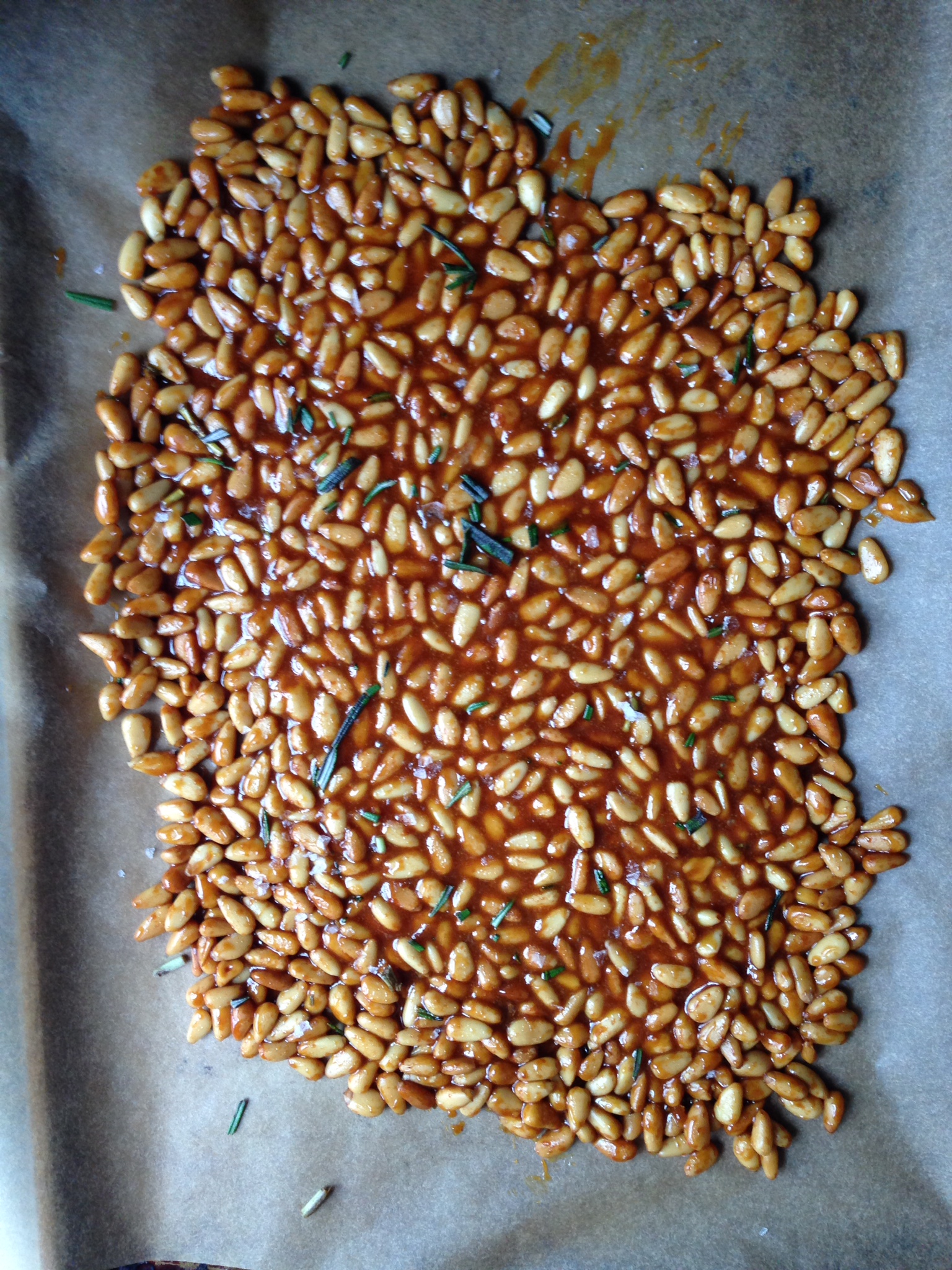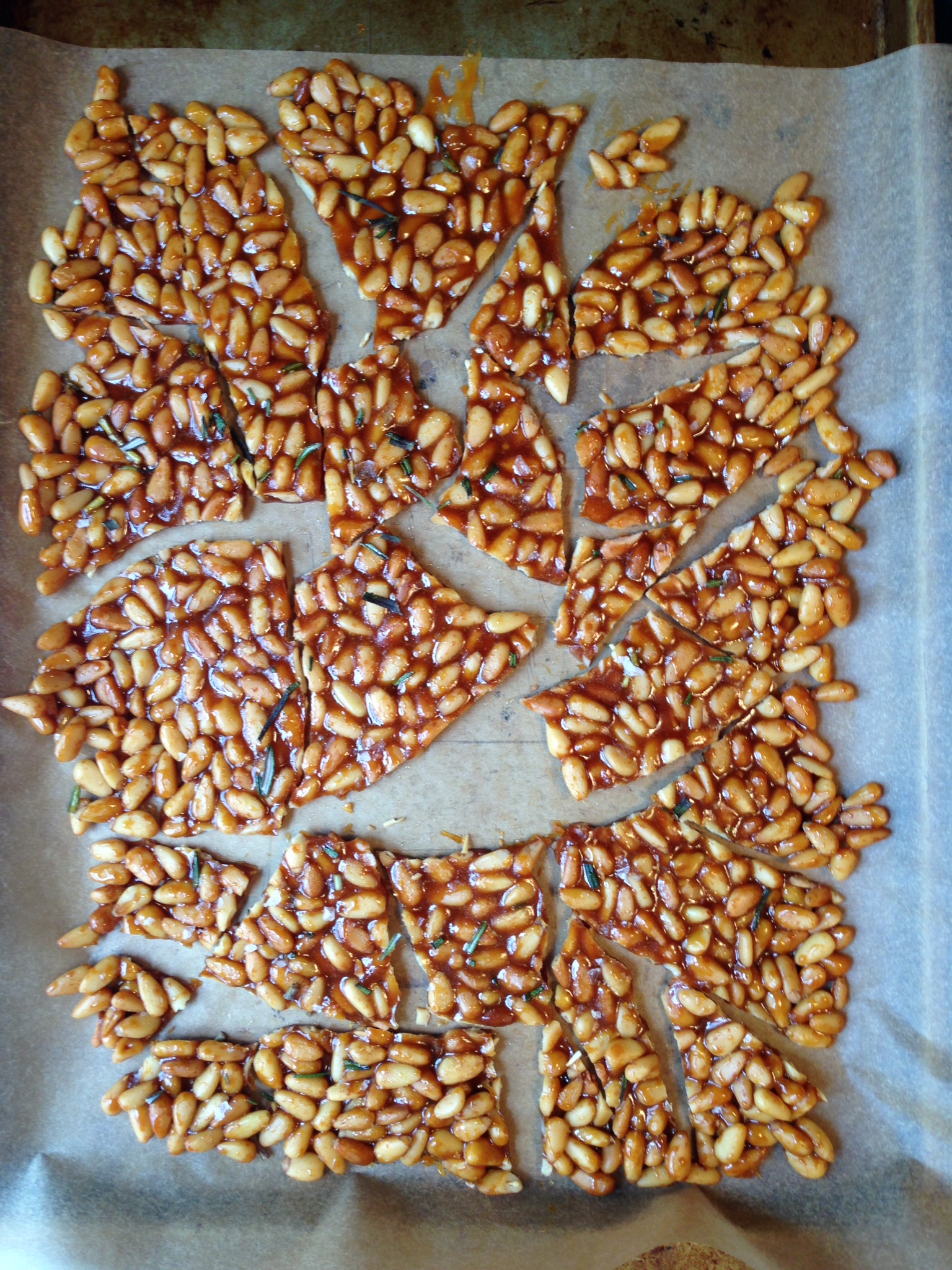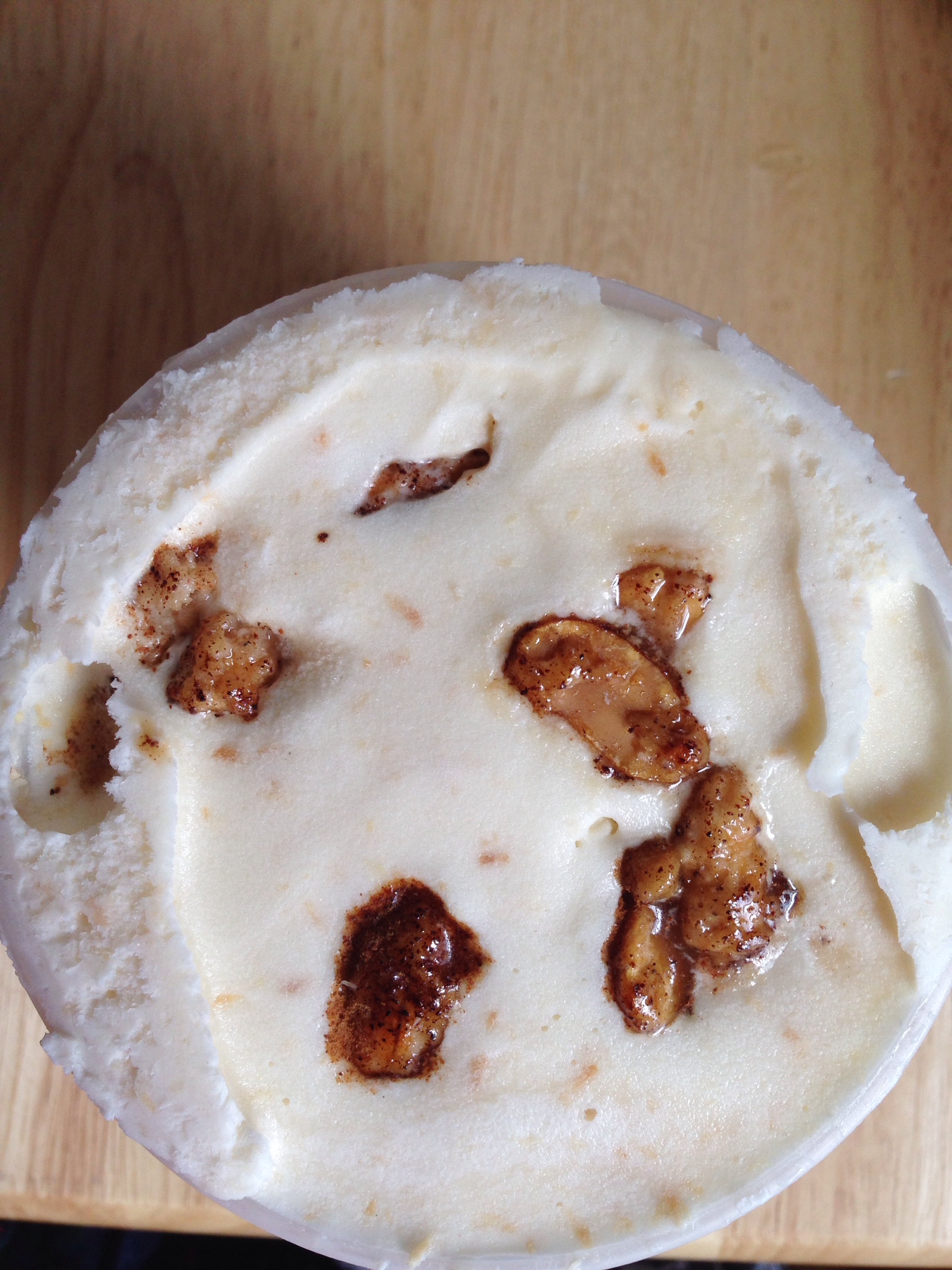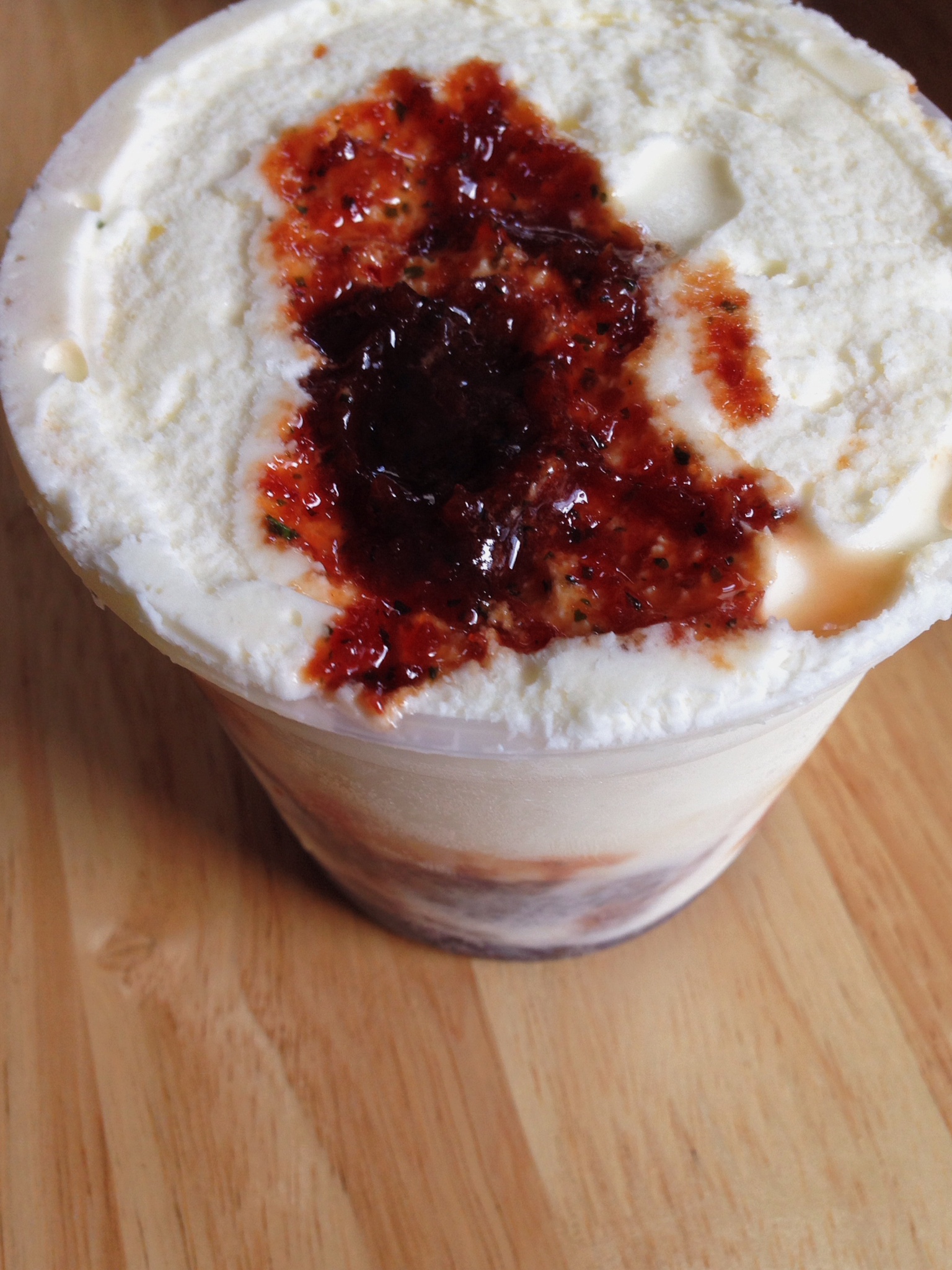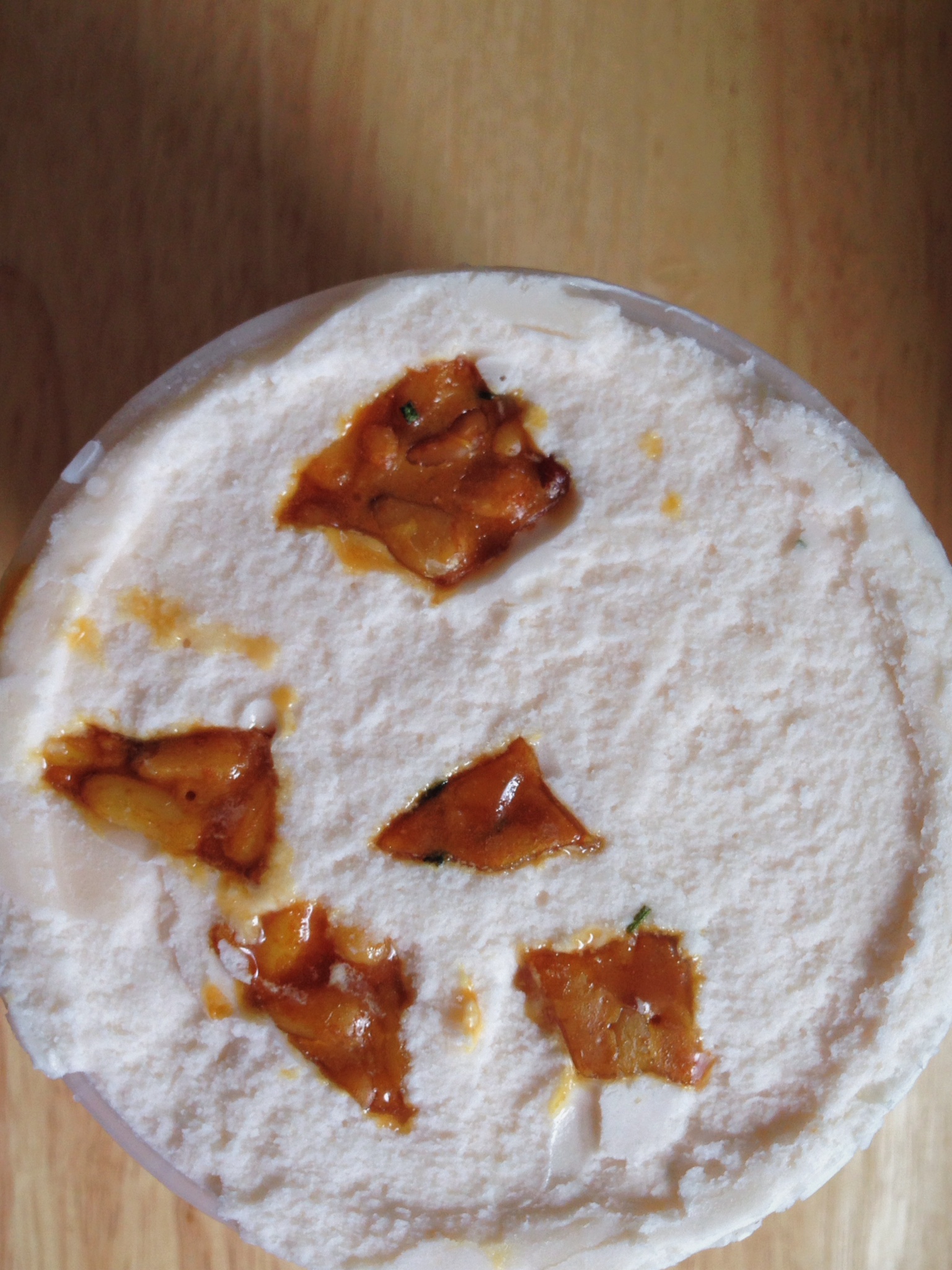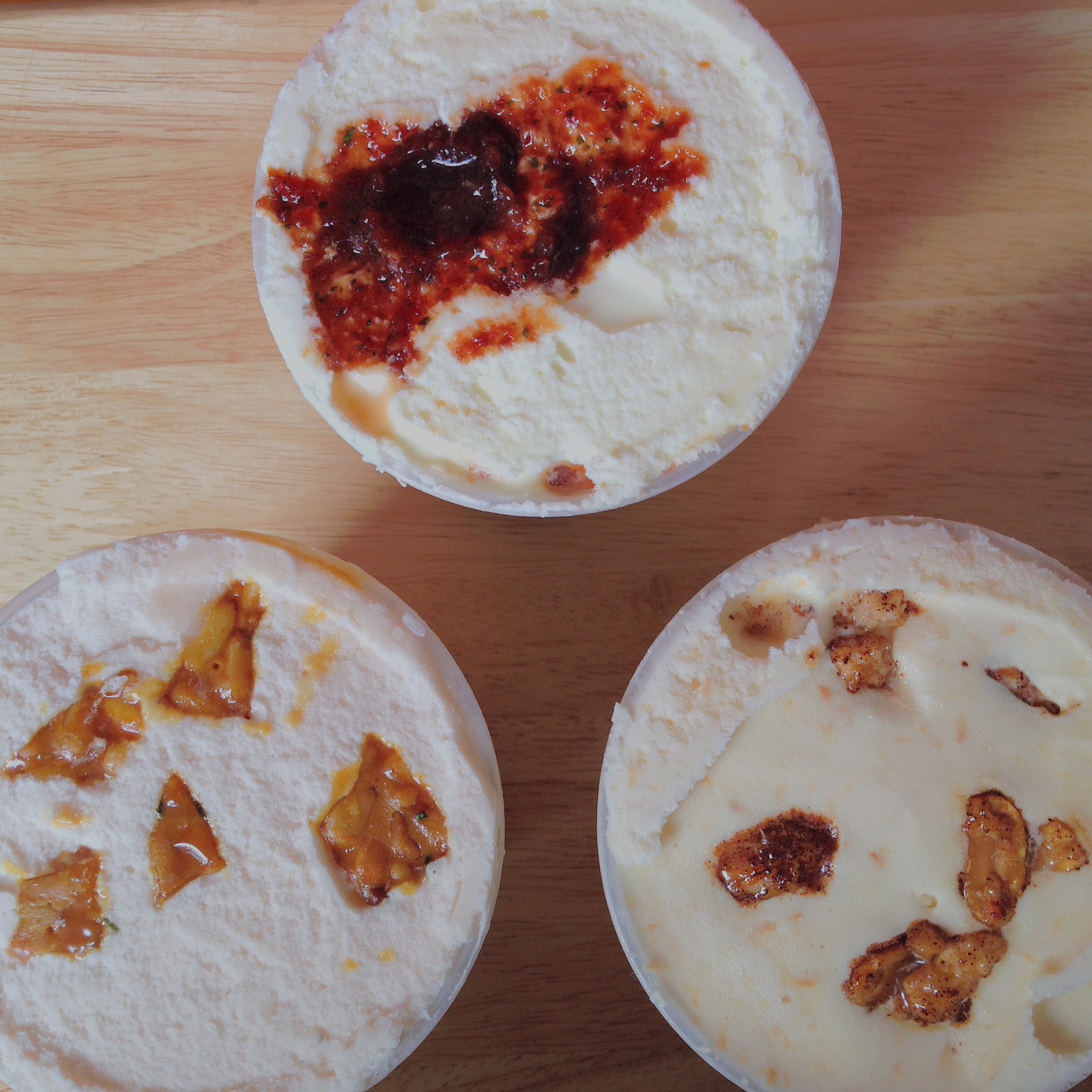 And finally, Ill leave you with this little video of an oldie-but-goodie.  This flavor has evolved over the years, and what it is today is pure creamy comfort.  Layers of caramel, salty house-made almond butter cups, and toasty pretzel ice cream.  It would surely satisfy the small beast that is our Schnauzer, Roma, but of course shes not allowed to have any.
Stay tuned for more of whats to come from Hay Rosie!  And now if youll excuse me, I have plums roasting in the oven for a future experiment